Rexall: Save 20% Off Boston Pizza Gift Cards (Jan 29 – Feb 4)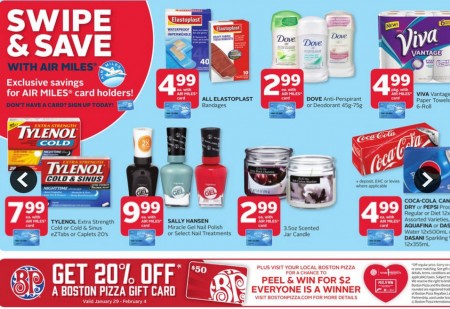 I was browsing around Rexall's latest flyer and noticed on the bottom of the last page that they are offering 20% off Boston Pizza gift cards! The offer is valid from January 29 – February 4, 2016.
This is a very good deal if you eat at Boston Pizza.
Click here to view Rexall's last flyer.
Click here to find a Rexall near you.