Google Store: $50 Price Drop – Nexus 5X SmartPhone now starting at $389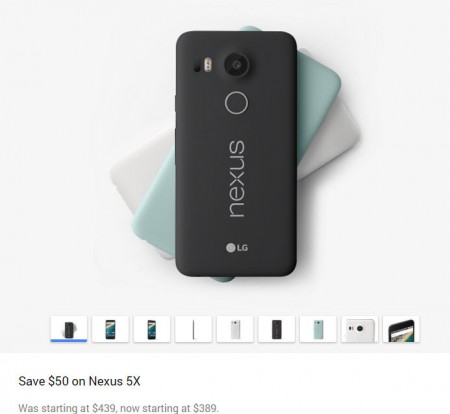 The Google Store just dropped the price of the Nexus 5X Smartphone by $50! The 16GB model now only costs $389 (reg. $439) and 32GB model now only costs $449 (reg. $499). Google offers Free Shipping on all orders and prices are in CAD!
This is a very good deal for a high-end smartphone. The phone is currently still in stock.
Capturing the soul of the Nexus family, the 5X offers top-line performance in a compact, lightweight device that's ready to go anywhere, any time. Beneath the 5.2-inch display is a hexa-core Snapdragon 808 processor for world-class speed at an affordable price.
Click here to buy the phone on Google Play Store or for more details.