McDonald's: $1 Snack Size Real Fruit Smoothies (Apr 22-28)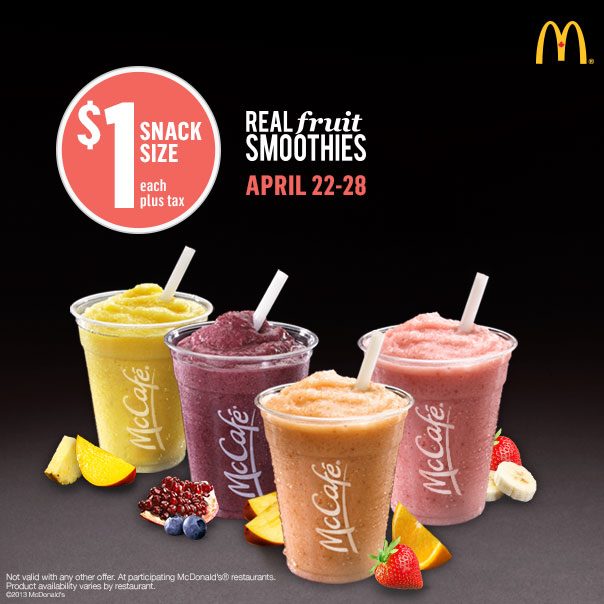 This week only (April 22-28, 2013), you can get a Snack Size McCafé Real Fruit Smoothies at McDonald's for only $1 (plus tax). They are made with real fruit, cool ice and creamy low-fat yogurt.
There's 4 flavours to select from:
Mango 

Pineapple

Blueberry 

Pomegranate

Strawberry 

Banana

Strawberry Mango Orange
I'm going to take advantage of this offer and try one for the best time. My mouth started to water when I was posting this deal.
Click here to visit McDonald's website for more details.