Lululemon.com: Black Friday Starts Now + Free Shipping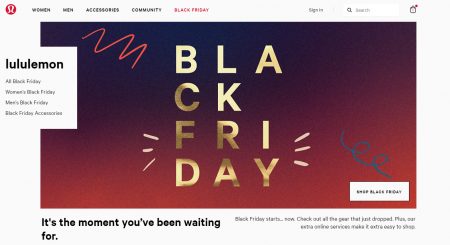 Lululemon has started their Black Friday Sale.
It's the moment you've been waiting for. Black Friday starts… now. Check out all the gear that just dropped. Plus, our extra online services make it extra easy to shop.
I browsed around and there's over 500 items on sale and some pretty good deals.
This is a limited-time offer.
lululemon.com offers Free Shipping on orders shipped to Canada and the US.
Click here to shop lululemon online now or for more details about the sale.