Save.ca: Up to $116.25 Off in Coupons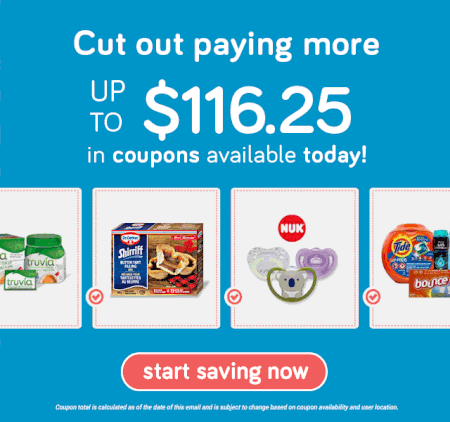 Save.ca released 49 new grocery coupons with savings up to $116.25 off!
All you have to do is go to Save.ca, select the coupons that you want and you'll have the option to print or get the coupons mailed to you. You'll need to create a free account at save.ca if you don't already have one.
How it works:
1) Clip coupon(s)
2) Click 'Get My Coupons'
Click here to visit Save.ca and get up to $116.25 in grocery coupons.