Golf Town: Annual Regrip Event (Jan 14 – Feb 14)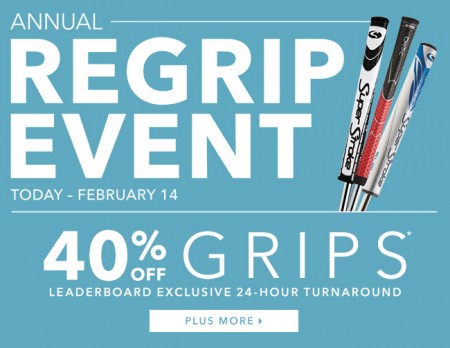 Golf Town's popular 'Annual Re-Grip Event' is back!
All in-stock grips are 40% off and only $2.50 installation fee per grip. Also, all in-stock shafts are 20% off with free installation.
The offer is available from January 14th to February 14, 2016. Leaderboard exclusive will enjoy 24-hour turnaround. If you're not a Leaderboard Member, you can sign-up for free.
It's a good idea to re-grip your clubs approximately once a year (every 40-60 rounds) to protect your investment in your clubs and your performance.
Click here to visit Golf Town's website for more details.
Click here to sign-up for free and become a Golf Town Leaderboard Member.