Red Lobster: Get 15% Off Your Entire Check Coupon (Oct 27 – Nov 8)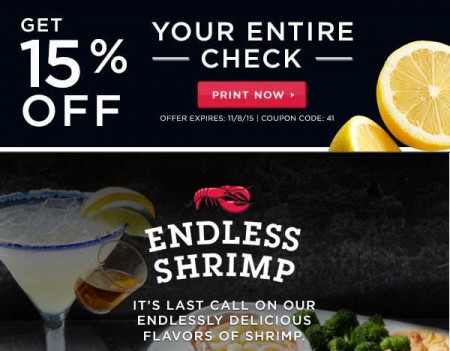 Get 15% off your entire check when you print and present this coupon at Red Lobster! The coupon is valid at all locations in Canada and the U.S. from October 22 – November 8, 2015.
There's a limit of one coupon per check, and per table. It excludes alcohol, gift cards, applicable taxes and gratuity.
It's also the last call for Red Lobster's popular Endless Shrimp Event.
Click here for to print Red Lobster's 15% off coupon.
Click here to find a Red Lobster restaurant near you.