A&W: $3 for Chubby Chicken Burger (Until Nov 8)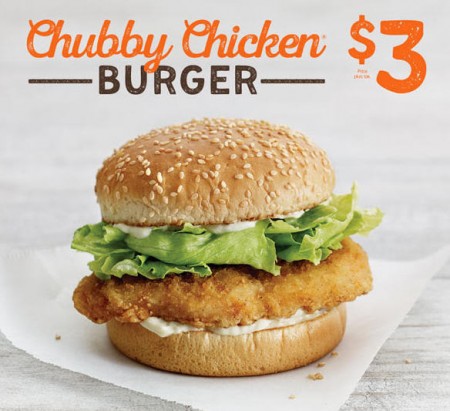 A&W Canada is offering the Chubby Chicken Burger for only $3 plus tax. This limited time offer is only available until November 8, 2015. No coupon necessary.
Made with chicken raised without the use of antibiotics, and now just $3!
Click here to visit A&W's website for more details.