McDonald's Canada: FREE Coffee (Feb 23- Mar 1)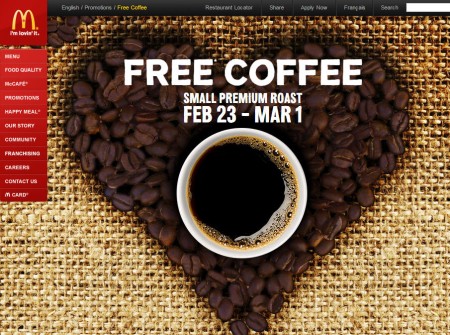 McDonald's popular Free Coffee promotion is coming back next week!
Starting Monday, February 23rd until Sunday, March 1, 2015, enjoy a FREE Small hot cup of McCafé Premium Roast brewed coffee at McDonald's! Absolutely no charge, any time of day. This freebie is available at all participating McDonald's restaurants in Canada.
I'll do a reminder post on the first day of the offer to remind you of this terrific freebie.
Click here to visit McDonalds' Facebook page for more details.