Walmart: Anniversary Event – Sneak Peek Flyer (Sept 18-24)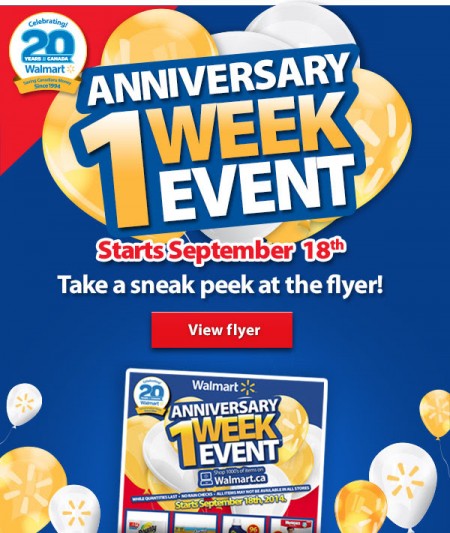 Walmart's 1-week Anniversary Event starts this Thursday, September 18, 2014. You can however, visit Walmart's website and get a sneak peek at the flyer.
I read the flyer there's a lot of great deals.
If you shop online, Walmart.ca offers free shipping on all online orders (no minimum).
Click here to get a sneak peek at Walmart's Anniveressary Event flyer.