PayPal: Test Drive – FREE $5 PayPal Credit!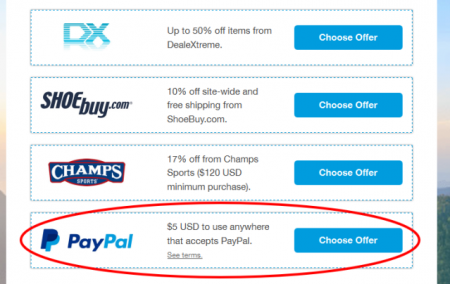 PayPal.com is offering FREE $5 USD PayPal Credits when you view give PayPal a test drive and view their demo. It's very quick and easy and will only takes 1-2 minutes to complete. Hurry, this is a limited time offer!
Learn more about your account and save big on your next purchase with PayPal. In just three quick steps you'll receive an exclusive offer to shop at one of the thousands of stores PayPal is accepted around the world.
After the quick 3-step test drive, you'll get to choose from a bunch of offers. I picked the $5USD credit cause it's the best offer. You will receive your offer via email within a week. The coupon expires September 30th, 2014.
Click here to get $5 PayPal credit.