Swiss Chalet: Printable Coupons (Until Aug 24)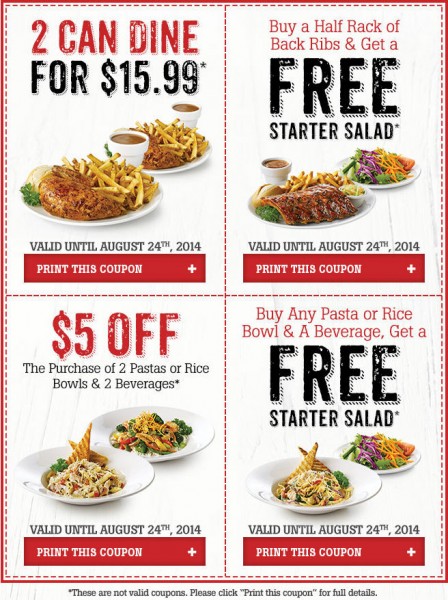 Swiss Chalet released 4 new printable coupons. All coupons are valid in dining room and take-out orders until August 24, 2014.
Here's the 4 available coupons:
You can print the coupons or show it on your smartphone before ordering.
Click here to print Swiss Chalet's printable coupons.
Click here to find a Swiss Chalet Restaurant near you.