Shop.ca: Get a FREE $15 Off Promo Code (Until Aug 31)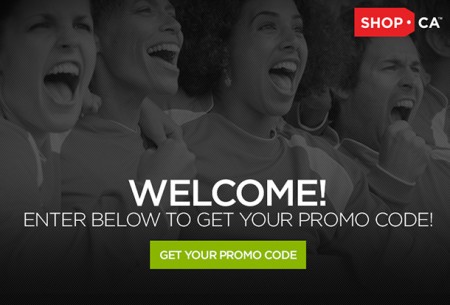 Shop.ca is giving away free $15 off promo codes. Click here to request your unique promo code.
Once you get the $15 off promo code, you can use it on any order of $30 or more at SHOP.CA. The codes expire on August 31, 2014. Codes are used during checkout and are not stored in your SHOP.CA account.
Hurry, quantities are limited so get your unique promo code while you're still available.
Click here to request your free $15 off eGift Card Promo Code.
Click here to at Shop.ca.