Target Canada: New Printable Coupons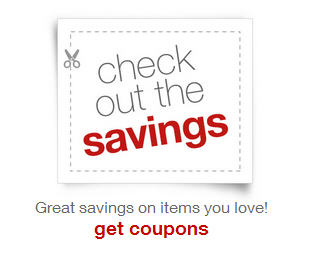 Target Canada's website recently released a bunch of new printable coupons! You can pick and choose which coupons you would like to print. The coupons vary by province.
You must have a printer in order to access the coupons. You may be prompted to download a small, free software application in order to print your coupons. Make sure your printer is on, connected with your computer, and loaded with paper.
You may also view Target's weekly deals flyer online.
Click here to view and print Target Canada's coupons.
Click here to visit Target Canada's website.