Marble Slab Creamery: Family Day Weekend – Four Cones for $14 Coupon (Feb 14-17)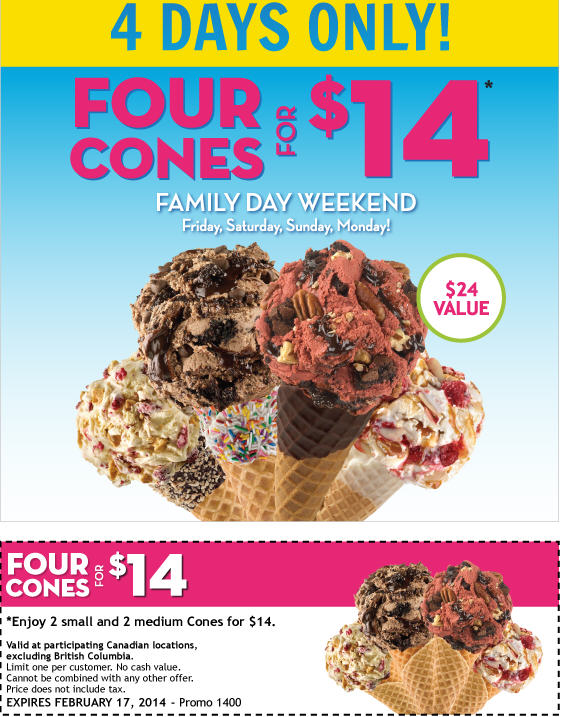 To celebrate the Family Day Long Weekend, Marble Slab Creamery released a printable coupon offering Four Ice Cream Cones (2 small and 2 medium) for only $14! That's a savings of $10 off. The coupon is available for 4-days only from February 14-17, 2014. The coupon is valid at participating Canadian Marble Slab Creamery locations excluding British Columbia.
There's a limit of one coupon per customer and can not b combined with any other offer.
Click here to print Marble Slab's Family Day Weekend Coupon.
Click here to find a Marble Slab location near you.