McDonald's Canada: New Printable Coupons!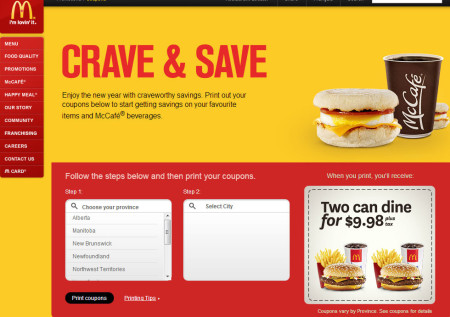 McDonald's Canada has released a bunch of new printable coupons for the new year! You should expect them in the mail soon if you haven't already received them or you c can visit McDonald's website and print as many coupons as you want! The coupons vary by province and are valid now until early February 2014.
The coupon's vary by province, but typically include the following coupons:
Buy One, Get One Free

2 Can Dine

Meal Deals

Breakfast Deals

50% Off Signature McWrap
$1 Off Any McCafe Speciality Beverage
Click here to visit McDonalds' website to print more coupons.
Enjoy the savings!