Costco: Cyber Monday Savings on Costco.ca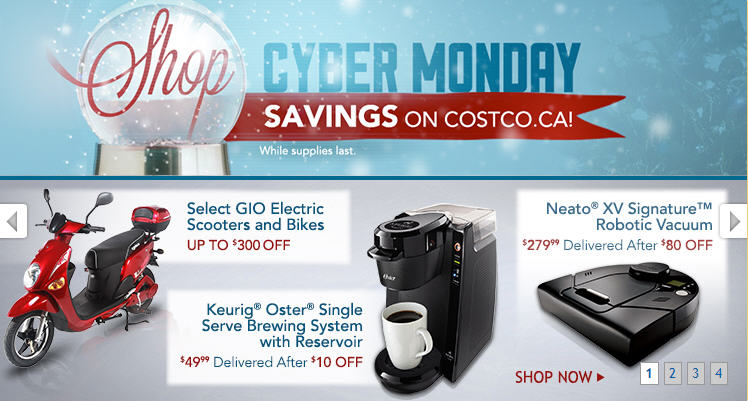 Costco.ca is offering Cyber Monday Savings on their website! You can save on exclusive online offers whiles supplies last.
If you`re looking for a new TV, Costco is offering hot savings on Televisions!
Only Costco members may shop on Costco.ca. You're required to enter a Costco membership number at checkout.
Click here to shop Costco`s Cyber Monday online deals.
Click here to view Costco's in-store warehouse coupons.