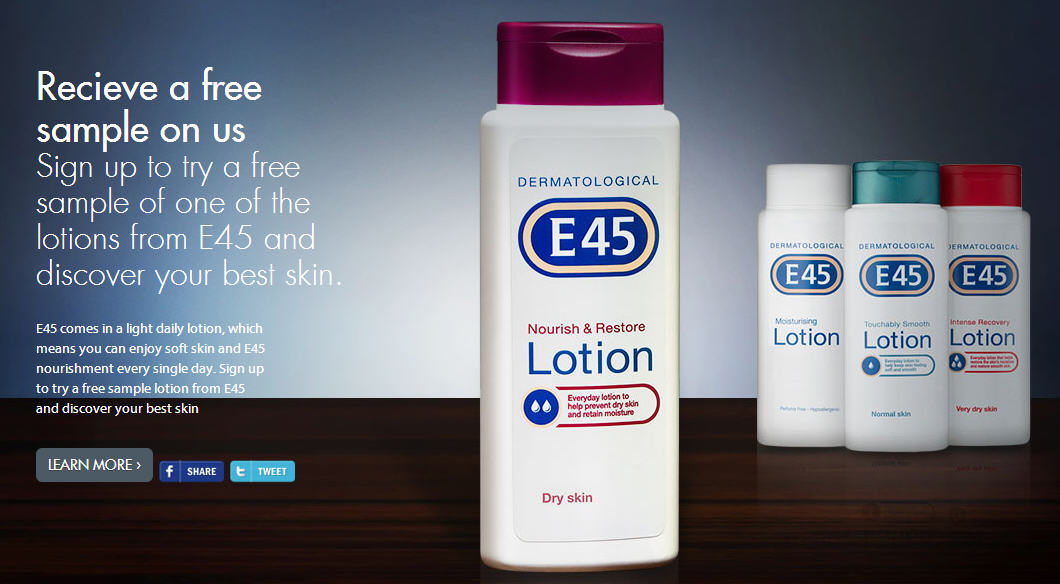 E45 is giving away FREE samples of their lotion. There's 2 lotions to select from:
A lightly fragranced lotion

A fragrance-free lotion for sensitive skin
E45 comes in a light daily lotion, which means you can enjoy soft skin and E45 nourishment every single day. Sign up to try a free sample lotion from E45 and discover your best skin.
Click here to visit E45's website to get your free sample now.