Best Buy: Deal Grabber Days – 5 Days of Online Deals (Apr 29-May 3)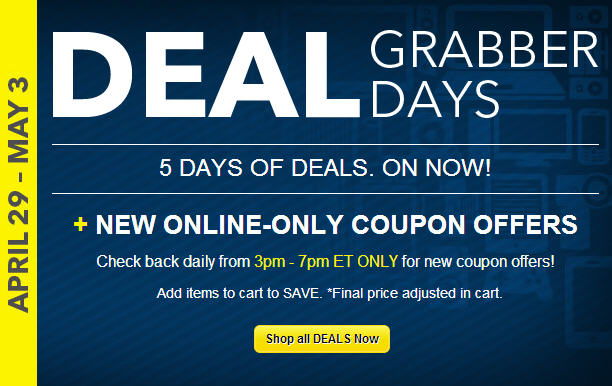 Deal Grabber Days is one of Best Buy's special online sale events. The 5 Days of Deals starts today April 29th and goes until May 3, 2013.
In addition to the main 5 days of deals, you can also get a daily coupon code for additional offers only available from 3pm-7pm ET (1pm-5pm MT), so you'll have plenty of opportunities to save big each day and check back for something new. The discount will be adjusted when you add items to the shopping cart.
Best Buy offers free shipping on orders over $20.
Click here to visit Best Buy's website for more details about this sale.