Banana Republic: 30% Off Your In-Store or Online Purchase (Apr 15-16)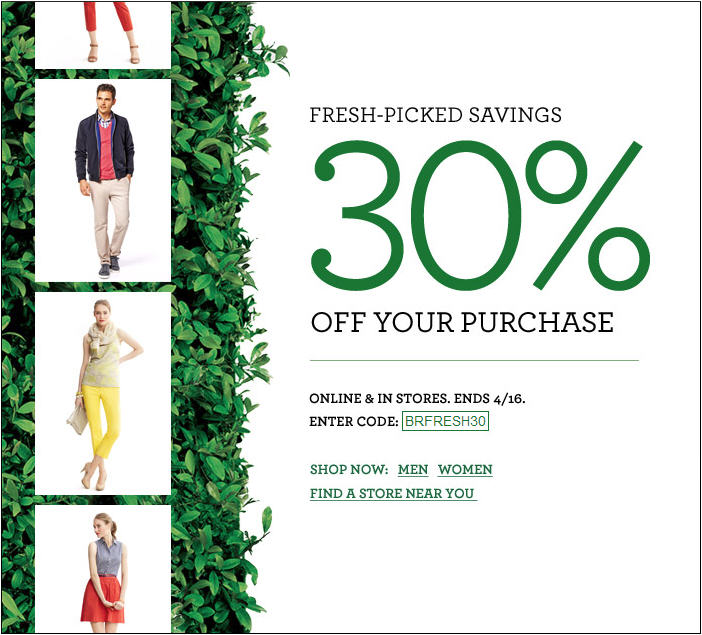 You can save 30% off your purchase at Banana Republic. The sale is available in-stores and online from April 15-16, 2013.
If you're shopping online, you'll need to enter the coupon code BRFRESH30 at checkout. Banana Republic offers free shipping on orders over $50.
Click here to shop Banana Republic online now or fr more details.
Click here to find a Banana Republic store near you.