Air Wick: FREE Scented Oil Starter Kit Mail-In Refund Form (Until July 31)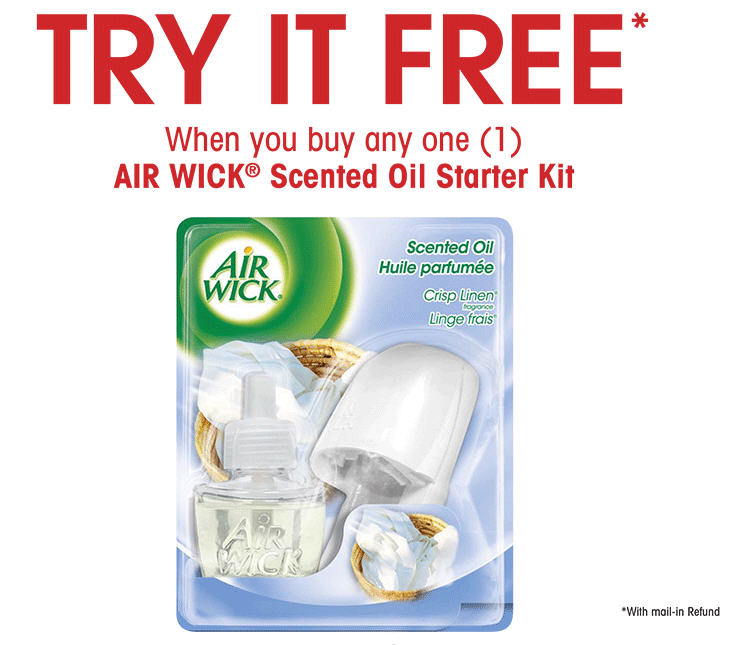 Air Wick wants you to try their Scented Oil Starter Kit for FREE with a Mail-In Refund Form! Purchase any Air Wick Scented Starter Kit and receive up to $8.25 to cover the cost of product and taxes! Purchase must be made between April 1, 2013 and July July 31, 2013. All submissions must be received within 30 day of purchase date. There's a limit of one refund per individual  family or household. This offer is valid in Canada only.
This is not a store coupon. After you purchase an Air Wick Scented Oil Starter Kit, you'll need to fill out this Mail-In Refund Form and mail it to Air Wick along with the original dated cash register receipt.
Click here to visit Air Wick's facbook page to print the Mail-In Rebate Form or for more details