Taco Bell: FREE Fries Supreme when you buy a Drink Coupon (Jan 21- Feb 10)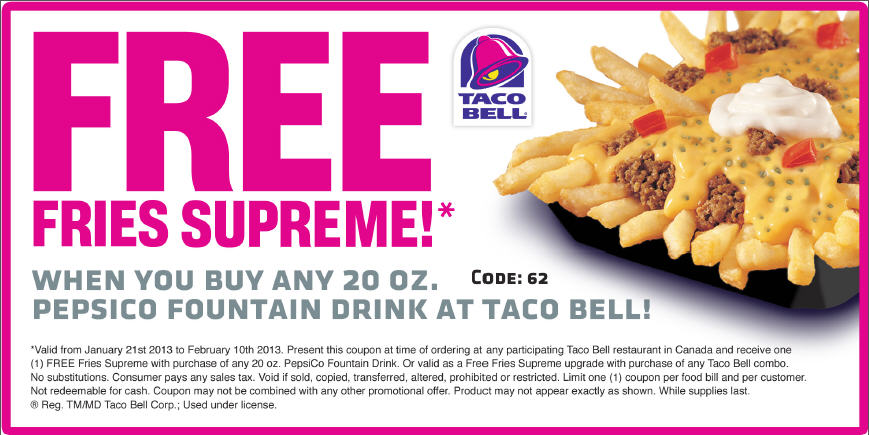 Taco Bell Canada's Facebook page has a new coupon that will get you a FREE Fries Supreme when you buy any 20 oz. PepsiCo Fountain Drink!
To take advantage of this offer, you'll need to print the coupon and present it to the cashier when you order at any participating Taco Bell restaurant in Canada. The coupon is valid from January 21st 2013 to February 3rd 2013. The coupon is also valid as a Free Fries Supreme upgrade with purcahse of any Taco Bell combo.
Click here to print the Taco Bell Free Fries Supreme Coupon.
Click here to visit Taco Bell's Facebook page to print the coupon or for more details.