Cream of Wheat: FREE Sample of Cinnamon Swirl Cereal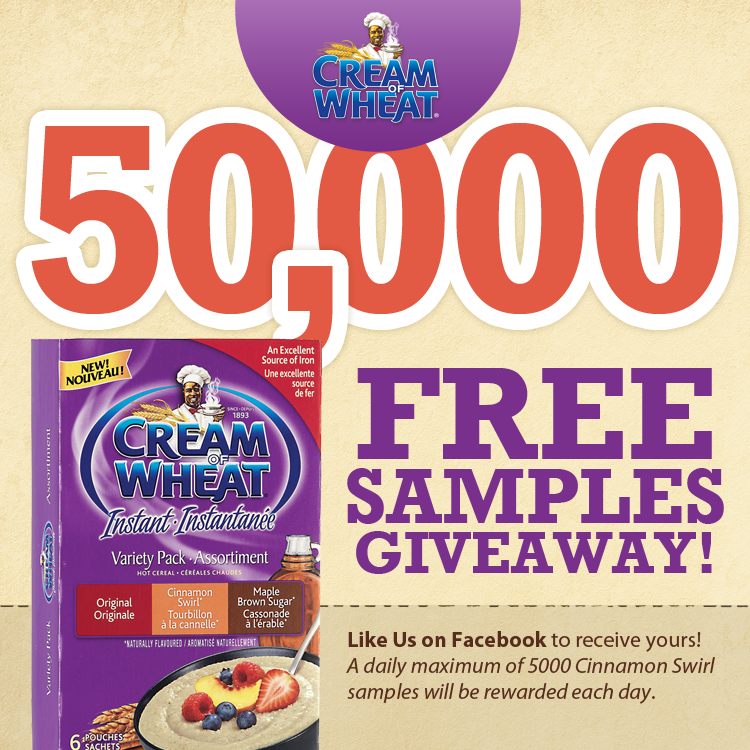 Cream of Wheat Canada is giving away 50,000 FREE samples of Cinnamon Swirl Cereal on their Facebook page! They will give away up to 5,000 free samples per day to their Facebook Fans starting at noon EST daily. The offer started yesterday and all 5,000 samples went very quickly. If you're interested in this offer, I suggest going to their site right around noon EST.
Click here to get your FREE Sample of Cream of Wheat's Cinnamon Swirl Cereal
Click here to visit Cream of Wheat's Facebook page for more details.