BLOG NEWS: Teambuy.ca and Dealfind.com have Merged!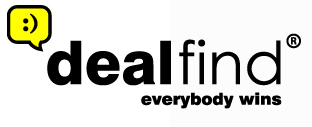 TeamBuy.ca and DealFind.com have merged! This is major news in the daily deals industry! TeamBuy and DealFind are the 2 biggest daily deals sites based in Canada. I thought something was up when I started noticing some overlapping deals on both sites last week. None the less, I was very surprised when I first heard the news.
TeamBuy.ca and Dealfind.com, two of Canada's leading e-commerce companies, are pleased to announce a transformational merger that creates Canada's largest online deals destination.

The transaction—the largest 'daily deal' merger in North American history—brings two of the strongest brands in the industry together to offer an unrivaled array of unbeatable deals to over 3.5 million members combined—including a million throughout the United States. Both companies began as 'deal-a-day' sites, evolving rapidly to become leaders in the broader flash sales and e-commerce space across various categories.

"From a consolidation perspective, this merger gives us a rock solid foundation where one in every 10 Canadians is signed up to our service," says Ghassan Halazon, CEO of TeamBuy. "Over the past few years, both TeamBuy and Dealfind have chosen to re-imagine the original daily deal model in very similar ways. This makes the merger a perfect fit from an operational standpoint."
According to TeamBuy's blog, here's a summary of some of the details:
TeamBuy's user base and company has just grown A LOT (TeamBuy had approx 800K users, DealFind has over 3.5MM users)
The TeamBuy.ca brand and URL will remain for Canadian deals & users. Visitors to www.DealFind.ca will be redirected to TeamBuy.ca.
The DealFind.com brand and URL will remain for US deals & visitors/users.  As a result, expect to find DealFind.com assets added to LinkShare in the near future.
They are still hashing out the details while they complete the merger transition.
If I'm reading it correctly, it sounds more like TeamBuy acquired DealFind, then merged with DealFind. I thought it would have been the other-way around because DealFind had stronger sales and was the larger company. This means TeamBuy is now a major player in the industry and the 2nd biggest daily deals site behind Groupon in Canada. I don't know the details of how long it will take the 2 sites to merge so I will continue to post and feature deals from both sites until they complete the transition. This means if you see the same deal featured on TeamBuy and DealFind, it's probably a better idea to buy the deal on TeamBuy.ca. This should hopefully mean better deals for us moving forward since it'll give TeamBuy the power to negotiate better deals with local businesses and with large brand name retailers. Congrats TeamBuy!
Click here to visit TeamBuy.ca
Click here to visit DealFind.com