McDonald's: Monopoly is Back at McDonalds!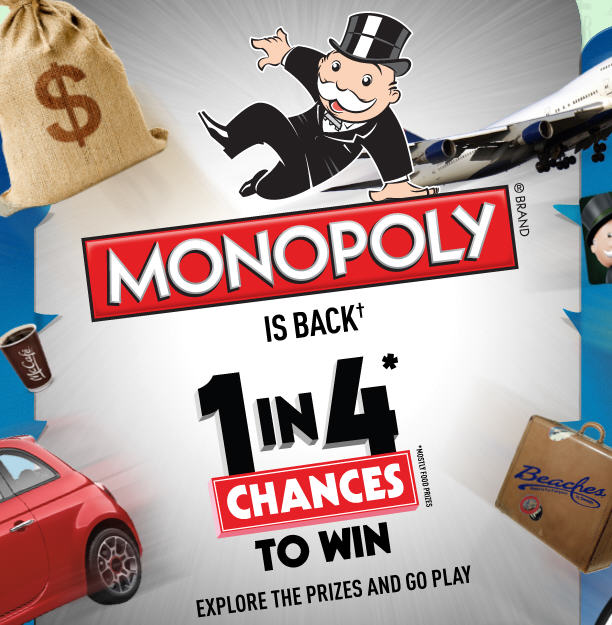 Monopoly is back at McDonald's! The game starts September 25th and goes until October 29, 2012. There's a 1 in 4 chance to win.
I love Monopoly and buy McDonald's as often as I can during this promotion. My wife hates this deal because I usually gain a couple pounds after it's all said and done 🙂
I know I'll never win anything significant, but it's super addicting collecting the Monopoly pieces.
The official McDonald's Monopoly game board can be downloaded online here or you can pick one up at your local McDonald's restaurant.
Click here to visit McDonald's Monopoly website.
Click here to download McDonald's Monopoly Game Board.
Good Luck! Press the "Like button" at the top of this post if you like this deal and to share it with friends and family.