Finish: Free Finish Quantum Mail-In Rebate Offer (Sept 17-Oct 12)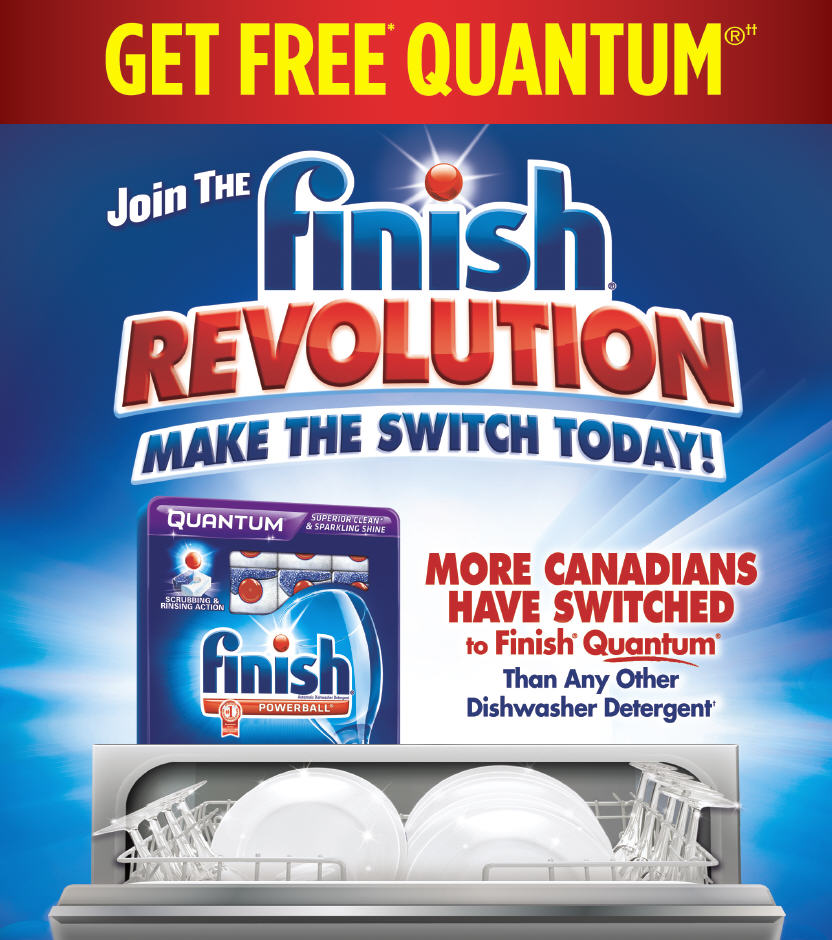 Finish Canada has a new Mail-In Rebate Offer that will get you a FREE Finish Quantum 20ct or save up to $8.49 to cover of any Finish Quantum product! The purchase must be made between September 17, 2012 and October 12, 2012. There's a limit of one per individual, family or household.
Click here to print Finish's Mail-In Rebate form or for more details about this offer.
Enjoy! Press the "Like button" at the top of this post if you like this deal and to share it with friends and family.