Future Shop: All Apple iPads, MacBooks, iMacs and iPods on Sale (Oct 1-3)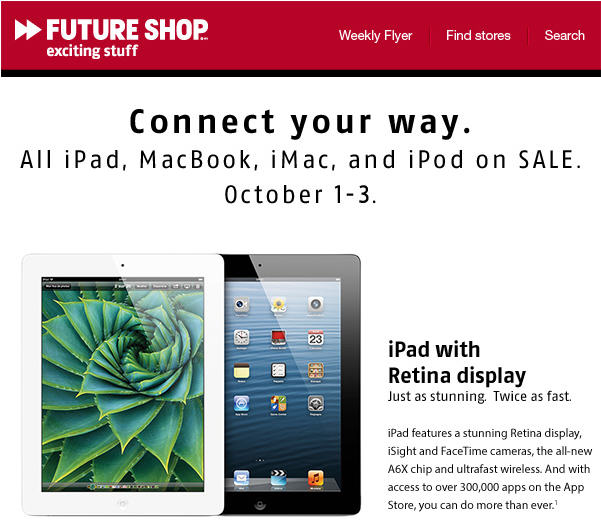 Future Shop is having an all Apple iPad, MacBook, iMac and iPod sale from October 1-3, 2013. You can save up to $100. iPad and Mac accessories are also on sale.
If you're shopping online, Future Shop offers free shipping on orders over $20.
Click here to shop Future Shop online now or for more details about the sale.