Costco: NO Weekly Coupons This Week (Apr 22-28)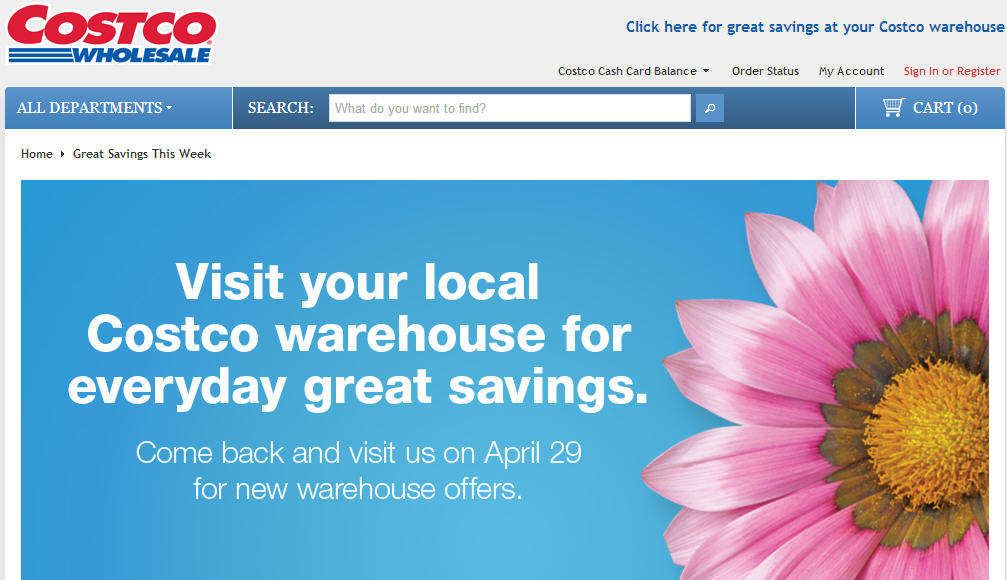 I checked Costco's website and there are NO new weekly instant savings coupons this week. I normally wouldn't post this, but know there's a of people who look forward to this weekly post because it's always one of the most popular posts every week. I didn't want you guys to think I forgot or something if I missed the post this week.
Costco is taking a 1 week break and will be back with instant savings coupons next week (April 29, 2013). You can still visit you local Costco warehouse for everyday great savings.
Click here to visit Costco's website.