Air Canada to sever ties with Aeroplan Loyalty Program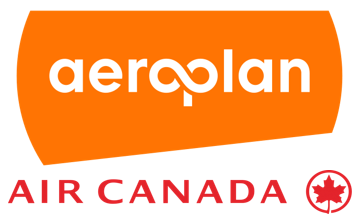 Air Canada has announced it intends to part ways with Aeroplan – or rather its parent company Aimia.  This will probably come as a surprise to over 5 million beneficiaries of their frequent flyer program; the good news is that the changes aren't scheduled to happen until mid-2020; in fact, their news release states:
"Air Canada's exclusive contract with Aimia remains in effect until its June 29, 2020, expiration date. Until then, Air Canada is committed to business as usual by working closely with Aimia with the objective of providing consistent service for Aeroplan members."
Aeroplan has been in existence since 1984, but in 2008 Aimia took fully took over the program's operations when Air Canada sold its last shares in Aimia.
The motive behind this move appears to be Air Canada's desire to manage their own loyalty program just like their North American competitors, and in the process launch a "more personalized service and a better digital experience for Air Canada customers" to quote Benjamin Smith, the President of Passenger Airlines.
The positive news to take away from this new development is:
Nothing will happen to your Aeroplan points between now and the changeover – they'll remain intact in your account and continue to be subject to the program's conditions.
There's enough time to redeem your points, should you choose to go that route. At any rate, Air Canada have stated that they'll have flights available for Aeroplan redemption at "pricing competitive with other third-party rewards programs" after June 2020. One thing that is clear, though, is that these points won't be transferable to their new program.
If you've already planned a trip and booked a flight with Air Canada using Aeroplan points you'll be able to fly as planned. In fact, Aimia has stated that "for the next three years, Aeroplan will continue buying seats from Air Canada to provide rewards to its 5 million members."
You will still be able to earn Aeroplan Miles for Aeroplan Rewards, inclusive of flights with Air Canada and their Star Alliance partners in line with the current Aeroplan program.
What will change?
After June 2020, travellers who fly with Air Canada or their Star Alliance partners will be earning points that are credited to the company's new loyalty program – which is yet to be named.
It's still not clear whether Aeroplan members will be able to use their points to book Air Canada and Star Alliance flights. Aimia CEO, David Johnston has said in a statement his company is working on alternative plans that will kick in after Air Canada leaves the program, including acquiring new partners.
What about the Aeroplan credit card?
Currently three banks, American Express, TD, and CIBC offer Aeroplan credit cards. The contracts run up to 2024, but the Aimia CEO isn't worried that the credit card companies will go the same route as Air Canada. This is partly informed by the fact that most Aeroplan members earn points through shopping using affiliated cards rather than actually flying.
Bottom line
One thing that comes out clearly from this news is that Air Canada's customers will be the biggest winners from this change. For one, the inconvenience of switching between the carrier's site and Aeroplan will become a thing of the past. It also opens the doors for a myriad of possibilities for Air Canada's new program as they'll have more freedom to make their own decisions.
Whatever happens, I'll try my best to keep you posted on any new developments on this award program; so keep checking out my posts.
In the meantime, if you've been debating about signing up for the American Express Gold Rewards Card, now's the time to do so. Take advantage of the offer while it's still available. Signing-up for the card means you get 30,000 welcome Membership Reward points; plus you'll enjoy its flexible terms like transferring to Aeroplan on a 1 to 1 ratio.
Click here for more details or to sign up for the American Express Gold Rewards Card.
Click here to visit my travel hacking site 'RayTravelsFree.com' and learn how you can travel for free.